NEW MURAL PROJECT
BTA's recent mural project was commissioned by the vice president of Structure Tone, one of the largest construction companies in America whose clients include Facebook, Google, and the Standard Hotel in New York.
BTA AT WEST PALM BEACH ART FAIR
BTA recently showed with Aibo Gallery at this year's Art Palm Beach in West Palm Beach, Florida. The fair is the second largest next to Art Basel in Miami. Up next with Aibo is the Affordable Art Fair in New York City this March.
BTA IN EUROPE
BTA was recently in Austria where he painted live for a huge Snowmobile event for the global company Mapei. He then arrived in Milan where he had a solo art opening at the new Black Sheep Gallery. It's going to be an exciting 2015!
NEW CORPORATE MURALS
BTA was recently commissioned by The Yard in New York City to create interior murals for their various office spaces downtown, midtown, and on the upper west side. One creation was done in the main elevator…a first for BTA. Click on image below to see full gallery.
BTA NESCAFE DOLCE GUSTO MACHINE SWEEPING THE WORLD
The BTA limited edition Nescafe Dolce Gusto machine is sweeping the world. After successful launches in Vienna, Milan, Montreux and Geneva, the machine is now launching in Thailand, Hong Kong, Central America and more. Keep looking out for the colorful and tasty machine in a world market near you!
BTA JOINING AIBO GALLERY
BTA is thrilled to be a part of the roster of artists for Aibo Gallery. The latest exhibit with Aibo was at The New York, Art, Antique & Jewelry show at the historic Park Avenue Armory. Seen by thousands and making press including The New York Post, the show was a great success. More exhibits and art fairs to come, so keep checking for more details.
OFFICIAL VIDEO OF NEW LIVE SHOW "PAINT IT BLACK"
Here's a quick promo video of the new concept live painting show with projections we did in Switzerland. It is in it's beginning stages as the projections will be more complicated and we create more...but check it out!
BTA LIVE AT MONTREUX JAZZ FESTIVAL AND MORE
BTA was at The Montreux Jazz Festival for the official Swiss launch of his Nescafe Dolce Gusto machine with a live show, press conference, and mural made up of Nescafe coffee capsules. Two of the largest publications in Switzerland Le Matin and 20 Minutes featured BTA and his machines along with numerous other magazines and blogs. Then there was a live show in Zurich with Galerie Foxx and an in store event at Globus in Geneva. Check out the photos and video below.
Click photos
Here is the official video of the launch in Montreux
BTA HEADLING EVENT IN VIENNA
BTA headlined an amazing event in Austria for the global company Mapei. With DJ Freddy playing the tunes, people from around the world came to watch BTA paint live a large canvas, modern chair and lamp that by the end of the night three fortunate audience members won in a special raffle. Check out photos below by photographer Sam Tiefenrausch.
Click photo to see gallery
SOLO SHOW AT AJ DILLON GALLERY
BTA had a successful show of new work at The AJ Dillon Gallery this summer. The gallery is located only a few steps from the Jersey Shore in Atlantic Highlands (54 First Avenue). There is still work up so if your in the area stop by!
NESCAFE ITALIAN LAUNCH DESIGN WEEK MILAN
BTA took MIlan by storm for the Italian launch of his limited edition Nescafe Dolce Gusto machine with a live show at the Ebay dome as a part of Design Week Milan. BTA also signed 90 machines that will be exclusively sold on ebay. Next stop Paris.
GLOBAL LAUNCH BTA LIMITED EDITION NESCAFE DOLCE GUSTO
BTA was in Vienna for the global launch of his limited edition Nescafe Dolce Gusto machine. As a special guest of fashion check in at the Le Meridian Hotel, Nescafe presented the new machines with a press conference, Billy The Artist Nescafe lounge and a live show. The limited edition machine will be available in over 70 markets world wide so keep an eye out for BTA's colorful Dolce Gusto. He will also be traveling around the world promoting and painting live in various countries and cities.
Click picture below to see gallery
WORLD PREMIERE OF "PAINT IT BACK" IN EUROPE
BTA was in Leysin, Switzerland on March 15 during The Champs Open Snowboarding Championship with the world premiere of a new live paint/projection/DJ show called "Paint It Back". BTA was joined by DJ Idem, Leonard De Leonard, and WII Skiller Krew to create an exciting and raw experience that mixes music, technology and live art. A world tour is in the works, so look out for this amazing unique and fun night.
Click photo below to see gallery
BTA FEATURED IN THE NEW YORK TIMES
BTA's collaboration with high end chandelier designer Michael Mchale was featured in the home section of The New York Times. The BTA chic urban pop design was inspired by the iconic and detailed images of his work. This is BTA's third time featured in the New York Times.
Clink link below to check out the New York Times feature.
To purchase the BTA urban pop chandelier click the second link below.
PAINTING LIVE IN NEW YORK
BTA and DJ Joe Balance wowed the crowd at the festival for the South Street Seaport Business district. The event celebrated the rebirth of the Seaport after the devastation from last year's hurricane Sandy. Musicians and artists were on hand all day and then BTA and DJ Joe Balance closed the night with a live light, paint, and music show that rocked the crowd. More live shows around the world to come..stay tuned..
BTA JOINS POP ATELIER IN MEXICO CITY
BTA has new paintings and products showing at Pop Atelier Gallery in Mexico City. Pop Atelier is a new concept gallery with some of the top artists represented along with sculptures and products. The official VIP opening was this month and it opens to the public in December. Look for BTA to be Mexico bound soon!
w
BTA PAINTS DUCATI
BTA's custom designed Ducati was showcased at The Dorian Grey Gallery in New York. The Ducati will be auctioned with all proceeds going to a special charity.
BTA AND CROAKIES
BTA has a new line of belts coming out with Croakies, one of the leading brands of belts, eyewear retainers and accessories. They are making their way through various trade shows and will be available nationally later this year so keep an eye out for them.
GREAT REVIEWS ON THE NEW BTA PRODUCTS
Reviews are starting to come in from all over the country praising the new BTA neoprene products with Enesco and Planet Random. Some of the top blogs are giving thumps up to the new colorful and fun designs check out a few below.
http://www.wine-blog.org/index.php/2013/07/03/billy-the-artist/
http://www.sipofspokane.com/2013/07/summer-sip-pour-tunity-billy-artist.html
BTA PRODUCT LINE JULY LAUNCH
BTA and his new product line with Enesco and Planet Random was a hit at The International Gift and Home Show in Atlanta. Next to showcasing the new line, BTA did signings as well as a workshop with The Boys and Girls Club of America and did a live segment on the CBS Atlanta morning show donating a hand painted chair to Kates Club, an amazing organization helping children deal with the loss of a loved one.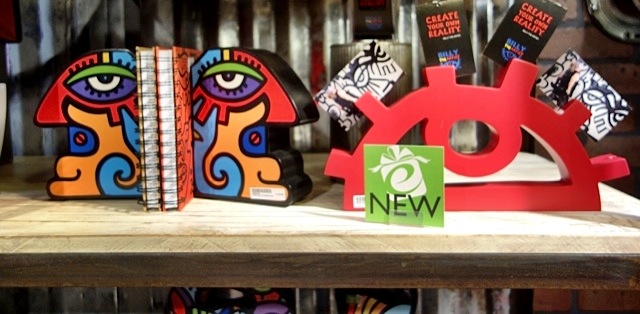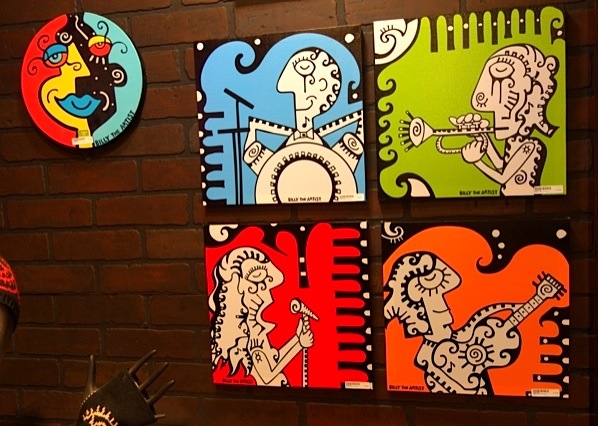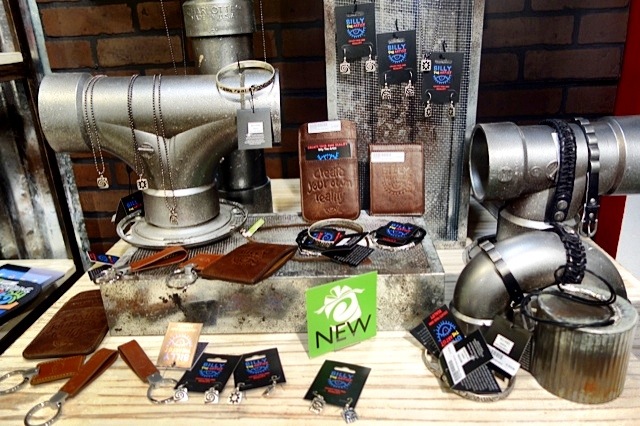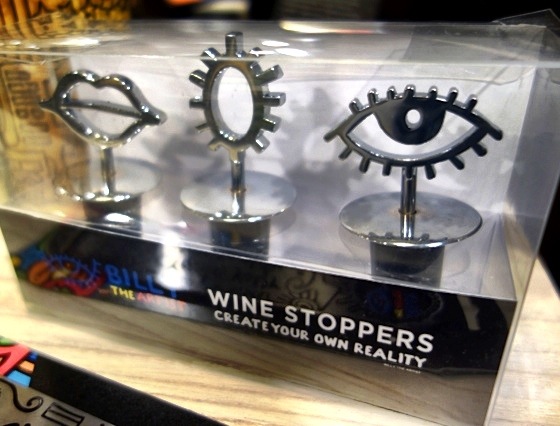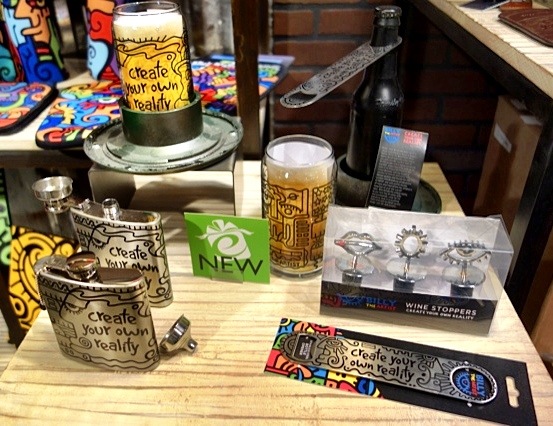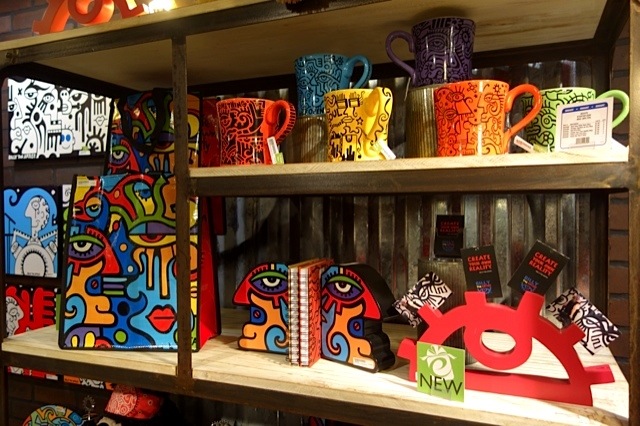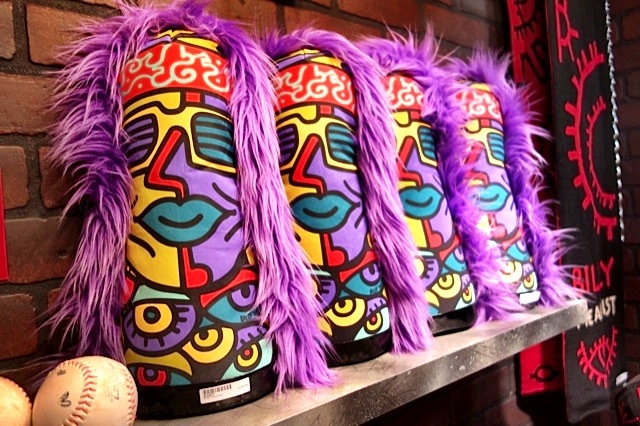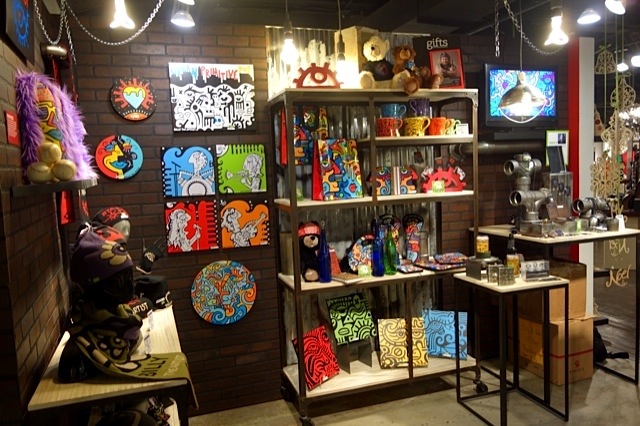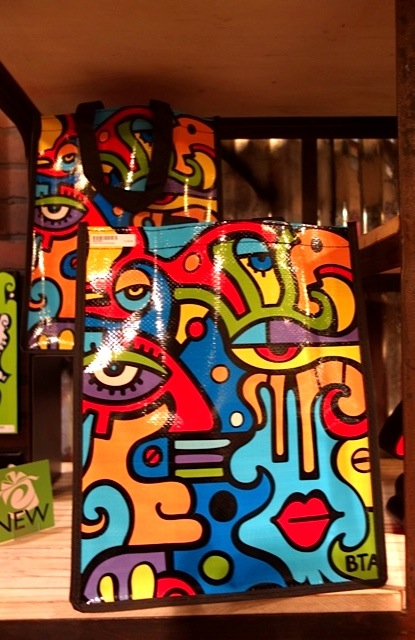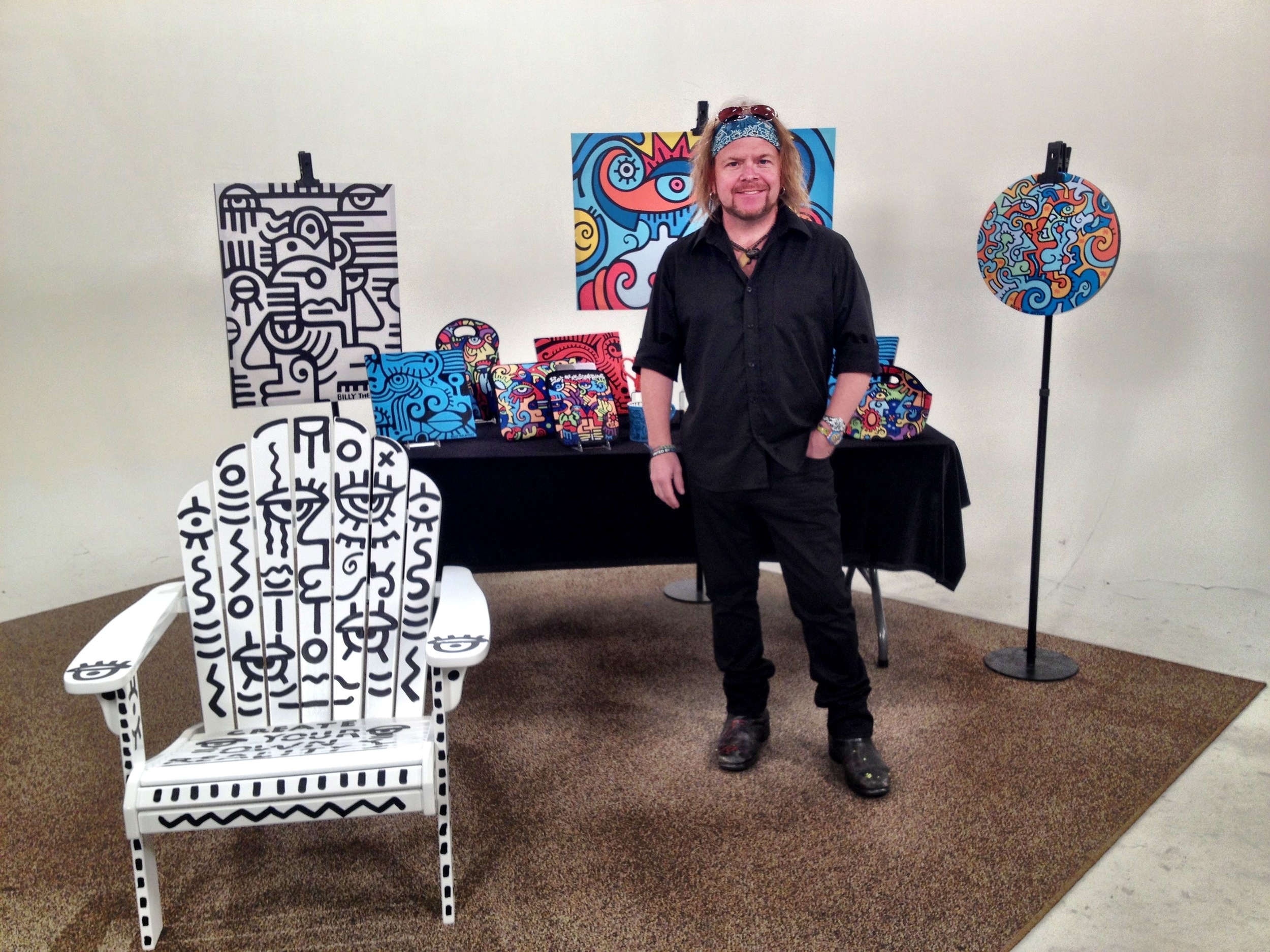 BTA AND LAMBORGHINI IN HONG KONG
BTA was in Hong Kong for an epic event marking the 50th anniversary of Lamborghini in collaboration with Cow Parade. The charity auction and event was at the beautiful Stanley Plaza where BTA not only painted a new sculpted cow live but also had his work wrapped around the new Lamborghini along with Chinese superstar Arron Kwok. Over 30 Lamborghini's paraded through the streets of HK (BTA riding in one) to the event where over $800,000 rmb was raised for charity. BTA was one of 4 artists chosen from around the world to participate.
FOXX GALERIE ZURICH AND MURAL PROJECT
BTA had a successful opening at Foxx Galerie in Zurich and then went onto create a massive mural with 20 kids from one of the local schools at the beautiful Sihlcity in the heart of Zurich. The mural project also garnered headlines in numerous publications including 20 Minutes, one the most read publications in all of Switzerland.
LIVE PAINTING IN LEYSIN
It was standing room only when BTA joined forces with DJ idem and rocked the house at The Nescafe Champs Snowboarding Championship's Place To Be in Leysin, Switzerland. Thousands watched as BTA created a live raw piece with mesmerizing projections on the canvas and pounding beats by one of Europe's great DJs. BTA also had a first...painting on top of the mountain and tagging the judges booth in front of the half pipe.
BTA AND THE AMERICAN RED CROSS ON THE JERSEY SHORE
BTA and The American Red Cross came together to help and keep warm the families that were devastated by Hurricane Sandy. BTA met and handed out his new Knitwear by Enesco in Union Beach, New Jersey and got a personal tour of the devastated area. BTA was so happy that he could bring some joy and warmth to the many families who have suffered so greatly. He was inspired by all the volunteers and great spirit of the amazing people of Union Beach.
SOLO SHOW DORIAN GREY GALLERY NEW YORK
BTA's solo show "New York to Shanghai" just ended at The Dorian Grey Gallery in New York and was a huge success. The exhibition was based on paintings from his NY studio and his 2 month residency at the famed Swatch Art Peace Hotel in Shanghai, China.
BTA LIMITED EDITIONS PRINTS AVAILABLE
We now have 4 limited edition prints available through Dorian Grey Gallery of BTA's Shanghai suite series. $200 unframed $250 framed. To purchase go to our contact page and get your BTA print today!
BTA 2013 PRODUCT LINE LAUNCH AT AMERICAS MART
BTA was in Atlanta introducing his new line of products with Enesco at the International Gift & House Ware Show at Americas Mart, one of the largest gift trade shows in the world. From festive party items, new jewelry, to cool home items and circus punks, BTA had new products for everyone. To check out the full collection and get more info go to the BTA Product Line page and check it out!
BTA IN CHINA
BTA was invited to do an artist residency at the famed Swatch Art Peace Hotel in Shanghai, China. Located on the historic Bund with sweeping views of the Pudong skyline BTA created some his most amazing work. He was also asked by Vans Shoes to custom design 15 pairs of new shoes as well as participating in The Surge Art Fair and painting live at The Minsheng Art Museum. Last year BTA was invited by Swatch group for the grand opening of The Swatch Art Peace Hotel where he was a part of the opening ceremonies and then painted live on the Bund, being one of the first American artists allowed by the Chinese government to paint on the famed promenade.
PRESS FROM CHINA
BTA made national headlines while in China with events with Swatch in both Beijing and Shanghai. Fans from all over came to create with BTA, get their custom BTA designed Swatch watches, and meet the artist. Numerous national magazines covered the event and did feature articles on BTA.
BTA LIVE AT THE MONTRUEX JAZZ FESTIVAL
BTA had the great honor of painting live at the famed Montreux Jazz Festival sponsored by Nestle and Swissmate, which was featured in the French Swiss national newspaper. While in Switzerland he also painted live in Zurich and painted a custom lion sculpture for a client with Galerie Foxx.
BTA TAKES EUROPE BY STORM
It was a wild ride in Europe with events with Nescafe, Puma, Galerie Foxx and more. Starting with The Nescafe Champs Snowboarding Championship in Leysin, then custom designing some new Puma sneakers, then onto an exhibition with Galerie Foxx in Zurich, a jaunt to Paris, painting a toyota live and then back to Zurich with a workshop and mural with kids. It was a month to remember which was covered by numerous national publications.